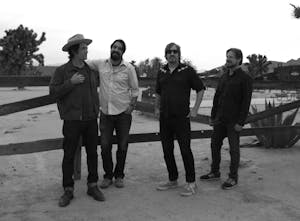 Pappy & Harriet's Presents
Patrolled By Radar
Livingmore
$0.00
FREE
On Pappy & Harriet's
Patrolled By Radar w/ Livingmore at Pappy & Harriet's
FREE SHOW
https://patrolledbyradar.com
PATROLLED BY RADAR
You can trace an almost linear route from the unfiltered moments of Dylan and The Hawks through Gram Parsons, to Tom Petty (with a slight detour along the way for chunks of the Rolling Stones circa 1969-72 and a speed-bump called Tom Waits in the '90s). The latest extension of this musical highway is paved by Patrolled By Radar.
On their new album, Cool Your Jets, the Los Angeles based band fuses the finer elements of the past four decades to craft rock songs whose appeal defies genre or classification.
Once again the band tapped Grammy nominated producer Peter Curry (Los Straitjackets) to record, mix & produce the album, as he's done with their first two releases, and the strength of that relationship translates to the confidence PBR displays in their songwriting and performance. Curry, who also plays bass (and sometimes drums) on the new release refers to Souza's song- writing as "flash fiction with music." Adding further praise, he says, "Jay has more in common with The Kinks than any of the current crop of 'Americana.' His songs tell stories that are simultaneously funny, sad and ironic, and the music rocks. He's one of those rare songwriters who crafts melodies as strong as his lyrics."
Self-described as a "consummate bar band in the '70s Pub Rock tradition," with multiple rounds of touring on their own across the entire country throughout 2013 and 2014, Patrolled By Radar has shared the stage with an eclectic array of artists such as Los Lonely Boys, Porter Wagoner w/Marty Stuart, Taj Mahal, The Jayhawks, Tim Finn w/ Richard Thompson, Holly Golightly & The Broke-offs, The Gourds, and a recently completed run of shows opening for the legendary Dave & Phil Alvin.
Livingmore originated with songwriters Alex Moore and Spencer Livingston, who met in Los Angeles in 2014. They with the help of Mike Schadel on drums and Rodrigo Moreno on bass began generating buzz from the HypeM blogosphere with the release of their self-titled EP in 2015. Drawing inspiration across several genres and from acts such as Garbage and The Kinks to Belle and Sebastian, Moore and Livingston write dreamy and sometimes haunting rock n' roll songs that will take you on a journey.
"We never really plan when we're going to write, we just wait for it to happen," Livingston notes, while explaining the band's songwriting process. Each song has a totally organic approach - sometimes born from Livingston playing a melody and Moore composing accompanying lyrics on the spot; other times with both of them writing songs separately and meeting in the middle.
In 2018 the band released a full length album "Ok To Land" as well as another three song EP "Its All Happening". Livingmore has toured all over the country and is currently in the studio recording more new music for 2019 with Grammy award winning engineer Tom Weir.
"We can be reborn in all kinds of different ways. We've regained confidence in ourselves and are ready to move to the next chapter, whatever that may be," Moore explains defiantly.
Full length "Ok To Land" and "Its All Happening" EP both OUT NOW EVERYWHERE!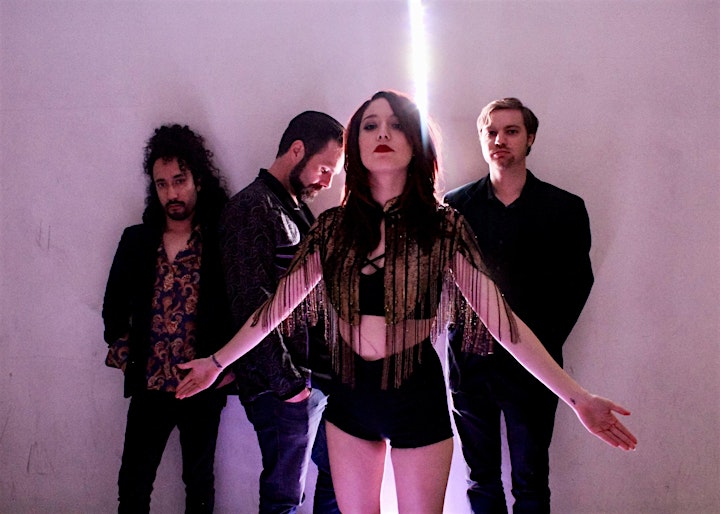 Venue Information:
Pappy & Harriet's
53688 Pioneertown Rd
Pioneertown, CA, 92268