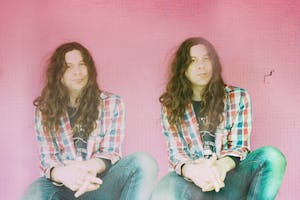 Canceled: See details below:
Kurt Vile + Cate Le Bon updates – Pappy & Harriet's
Hi Everyone!
Kurt + Cate are going to cancel their show at P+H in August. We are trying to get a new date in Nov 2021 for Kurt and I hope that happens!
The music industry is going through hard times of unprecedented scale. Especially Independent Venues like Pappy & Harriet's that do not have any corporate money behind them.
Please kindly take a look at the list of options available and tell us about your preference. If you can help donate anything back to the club, it is greatly appreciated. If you can't, we appreciate that as well. We know how hard this has been.
I hope you guys are doing ok out there. Pappy's is hanging in there.
Hopefully we will see your faces at a show at Pappy's soon!
Thank you!
Robyn Celia
Owner / Pappy & Harriet's
Support #Blacklivesmatter
All tickets for the originally scheduled concert will be honored at the newly announced date!
Join us for a special outdoor show under the Desert Stars with
Kurt and Cate together and solo, with Stella Mozgawa and Stephen Black.
SATURDAY AUGUST 22nd // OUTDOOR SHOW // DOORS 7PM
$35 + $1
Kurt Vile has partnered with PLUS1 so that $1 from every ticket goes to support HeadCount working to promote civic engagement, and inform and register young voters. www.headcount.org.
***Please Note***

THIS IS A NON SEATED SHOW

Tickets are GENERAL ADMISSION and NON REFUNDABLE

STANDING ROOM ONLY

Venue Information:
Pappy & Harriet's
53688 Pioneertown Rd
Pioneertown, CA, 92268