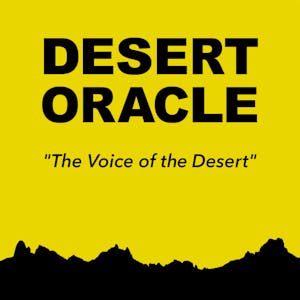 DESERT ORACLE Desert Oracle Radio 100th Episode Live Ken Layne, RedBlueBlackSilver w/ Herbie Benham IV July 17th Doors: 6 PM / Show 7:30
Limited tickets available. Outdoor Stage Area at 18% Capacity.
No Lawn Chairs. We will have all tables and chairs spaced out and covid compliant.
Outdoor Bar will
PAPPY & HARRIET'S PRESENTS
DESERT ORACLE
Desert Oracle Radio 100th Episode Live
Ken Layne, RedBlueBlackSilver w/ Herbie Benham IV
Fri, July 17, 2020
Doors: 6 PM / Show: 7:30
When night has fallen on the Mojave, it's time for Desert Oracle Radio, the wild and weird Friday night broadcast that has entertained and unnerved High Desert residents and fans around the world since 2017.
Host Ken Layne brings bizarre tales of UFOs, underground bases, Yucca Man, backroads killers, poisonous creatures and mystical encounters to the outdoor stage. Live atmospheric soundscapes performed by Joshua Tree's RedBlueBlackSilver with guitar assistance from the P&H Sunday Band's own Herbie Benham IV. Prepare for a trippy, moody voyage through the physical and psychic wilderness of the American West.
Guests can "call in" from the haunted payphone at the edge of the stage (always sanitized for your protection) with their own strange tales from America's mysterious deserts. Plenty of room for social distancing under the stars.
Desert Oracle is the cult "little yellow periodical" that's all about our strange western lands, while Desert Oracle Radio is the weekly broadcast/podcast created by Ken Layne, who performs "Campfire Stories" at the Ace Hotel & Swim Club in Palm Springs in the cooler months. Farrar, Straus and Giroux's MCD Books will publish the first hardcover collection, Desert Oracle Vol. I, on December 8, 2020. The radio show is heard on a half-dozen western radio stations including KCDZ 107.7 FM in Joshua Tree/29 Palms, airing Fridays at 10 p.m. "from Amboy to Zzyzx."
On the air since May 2017, the show will celebrate its one- hundredth episode live and onstage at Pappy & Harriet's, recorded for broadcast.
Photo: Bill Green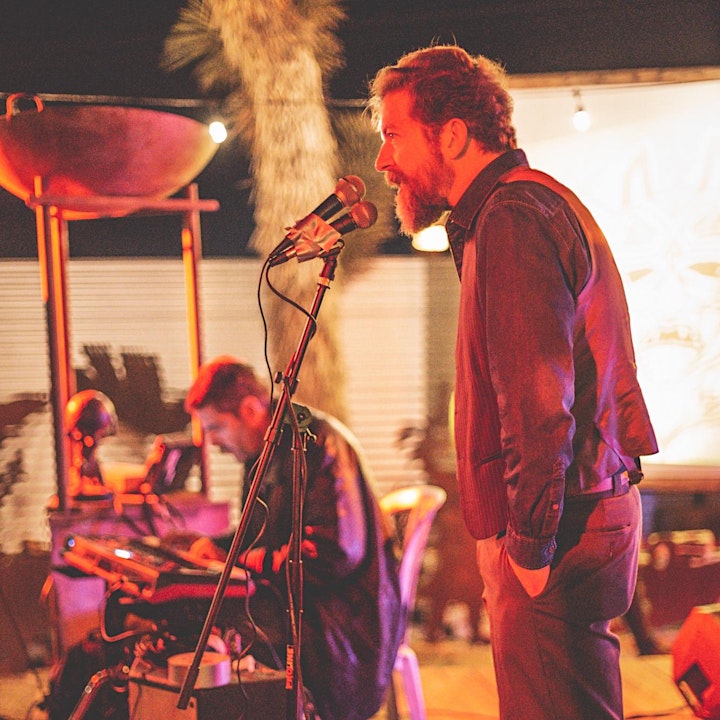 Venue Information:
Pappy & Harriet's
53688 Pioneertown Rd
Pioneertown, CA, 92268