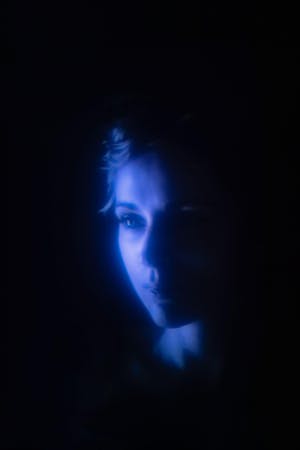 New Date : Oct 5th 2020!
New Date for Agnes Obel! Oct 5th!
Due to concerns over COVID 19, the Agnes Obel concert at Pappy and Harriet's on May 8th, 2020 has been rescheduled to October 5th, 2020.
All previously purchased tickets will be honored for the new date.
If you can't attend the new date, please contact attendeesupport@eventbrite.com for a refund.
***Please note: THIS IS A NON SEATED SHOW

Tickets are GENERAL ADMISSION and NON REFUNDABLE

STANDING ROOM ONLY - INSIDE SHOW***

A Berlin-based, Danish-born singer/songwriter and classically trained pianist with an elegant and elastic voice, Agnes Obel's poised and melancholic chamber pop draws from the same atmosphere-heavy well as cinematic spellcasters like Antony & the Johnsons and Lisa Hannigan, but with a succinct aura of Scandinavian refinery. Her evocative blend of classical, pop, jazz, and electronic music found success in Europe on the strength of the platinum-selling Philharmonics and Aventine. Her ambitious 2016 release, Citizen of Glass, which introduced ghostly electronics, voice modulation, and a late-'20s monophonic synthesizer called a Trautonium into the mix, helped to establish her overseas as well.

Born Agnes Caroline Thaarup Obel on October 28, 1980, she took up the piano at a very young age, honing her craft amidst the strains of Bartok and Chopin emanating from the fingers of her musician mother. She later drew inspiration from the work of Swedish jazz pianist Jan Johansson, and it was between those two worlds that her own sound began to emerge. Citing influences as diverse as PJ Harvey and Claude Debussy, and drawing comparisons to the likes Ane Brun, Eva Cassidy, and Joni Mitchell, Obel's 2010 debut, Philharmonics, was written (with the exception of a cover of John Cale's "I Keep a Close Watch"), performed and produced by the artist herself. Pure, austere, and remarkably poised, the pristine mix of instrumentals and atmospheric, melancholy balladry was both a critical and commercial success, especially in her native Denmark, where the record went double platinum. Composed, produced, arranged, and mixed by Obel herself at Chalk Wood Studios, 2013's impressionistic Aventine was another commercial success, charting in nine countries. For her much-anticipated third studio album, 2016's transparency-themed Citizen of Glass, Obel experimented with vintage synthesizers, as well as her own voice, which is at times heavily modulated. ~ James Christopher Monger, Rovi

Venue Information:
Pappy & Harriet's
53688 Pioneertown Rd
Pioneertown, CA, 92268